Website Malware & Spam Removal
fast response, fixed price: $160
Immediate Help for your Website or Online Shop
Your website was hacked?
As specialists, we can find and remove even well-hidden backdoors and protect your website from further attacks.
Malware Removal
Website hacked? We provide rapid and trustworthy help for full recovery …
WordPress Maintenance & Support
We offer monthly updates and support for WordPress websites, as well as fast assistance with technical problems.
HTTPS / SSL Conversion
Your website is not yet secure? We offer a quick conversion for a fixed price.
How do you know if your website has been hacked?
If any of these apply to your website then it is fairly certain that your website is hacked and malware has been inserted:
The website has been blocked (blacklisted) by Google – when the website is accessed, a red screen appears with the text "The site ahead contains malware…"
Your website appears in the search results with the addition: "This site may be hacked" or "This site may harm your computer" is shown.
Customers report that they get a virus warning when they visit your website.
There are unknown admin users in the CMS Backend.
Website visitors are redirected "randomly" (irregularly) to spammy websites. This can be hard for you to reproduce as logged in users are NOT redirected in most cases.
Your provider has blocked your website because of suspected spam or malware.
You are informed that your website is being misused as a phishing website. That is one of your pages is a copy of a bank or Paypal login page.
Our free malware check lists suspicious results.
Malware removed – immediately
Your website has been hacked? Then visitors to your website and your reputation are both in danger! Act immediately – or let us help fix the problems. We have the experience to safely remove both the malware as well as hidden backdoors and restore your website to its previous state.
With our competent help, your website will be clean again in just a few hours
Our special offer:
A clean website within hours
Fixed price: $160 ( €145 )
My add-on domain websites were hacked in mid-September, and I spent several frustrating weeks trying to get help from my hosting company. I also tried fixing the sites on my own, and probably did more damage than good. I was not comfortable when my hosting company kept steering me to one particular security firm. I later learned that the host company had a half interest in that security company.
After days of online chats and emails with a number of other outfits that specialize in cleaning and protecting sites from malware, I came across Bruce Jackson. Bruce is in Austria and I live on the East Coast of the U.S., but he gave me the sense that I could trust him.
My sites had major malware infections; in addition, they had out-of-date CMS programs and other structural deficiencies. (My bad, for letting things deteriorate.) Bruce did a fantastic job bringing my dead sites back to life. Not only did he remove all the malware, but he also did a ton of work adjusting crucial system files, reinstalling/updating CMS software and fixing back-end access. Bruce kept to his schedule, and one-by-one he revived all my sites. I rate him five stars (out of five) on professionalism, competency and dedication. His fee for all this work was quite reasonable, too.
Bruce was terrific. My website was hacked and down, and the hosting company wasn't able to tell me what happened, why or what to do about it. They sent a bunch of out-of-date links that accomplished nothing. Then I found Bruce, and he had the site cleaned and up and running in a matter of hours. Great work and great follow-up.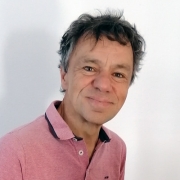 With us, your data is safe!
"We are an Austrian company, working with an Austrian provider and guarantee that our services are provided directly from us – we don't use outsourcing"
Current Alerts and Security Updates
Austrian Internet Security Platforms